---
TITLE
Memory Card


ARTIST
Sam Bailey
PUBLISHER
Bronze Age
New experimental work from Sam Bailey that, at times, drags 3D sculpture into two dimensions; or adds body to flat image by intentionally offsetting the different print layers. This multi-dimensional approach is informed by PS1 graphics and bootlegged toys.
28 pages
20 x 27 cm
Four colour risograph
Saddle stitch
Edition of 300
TAGS
Risograph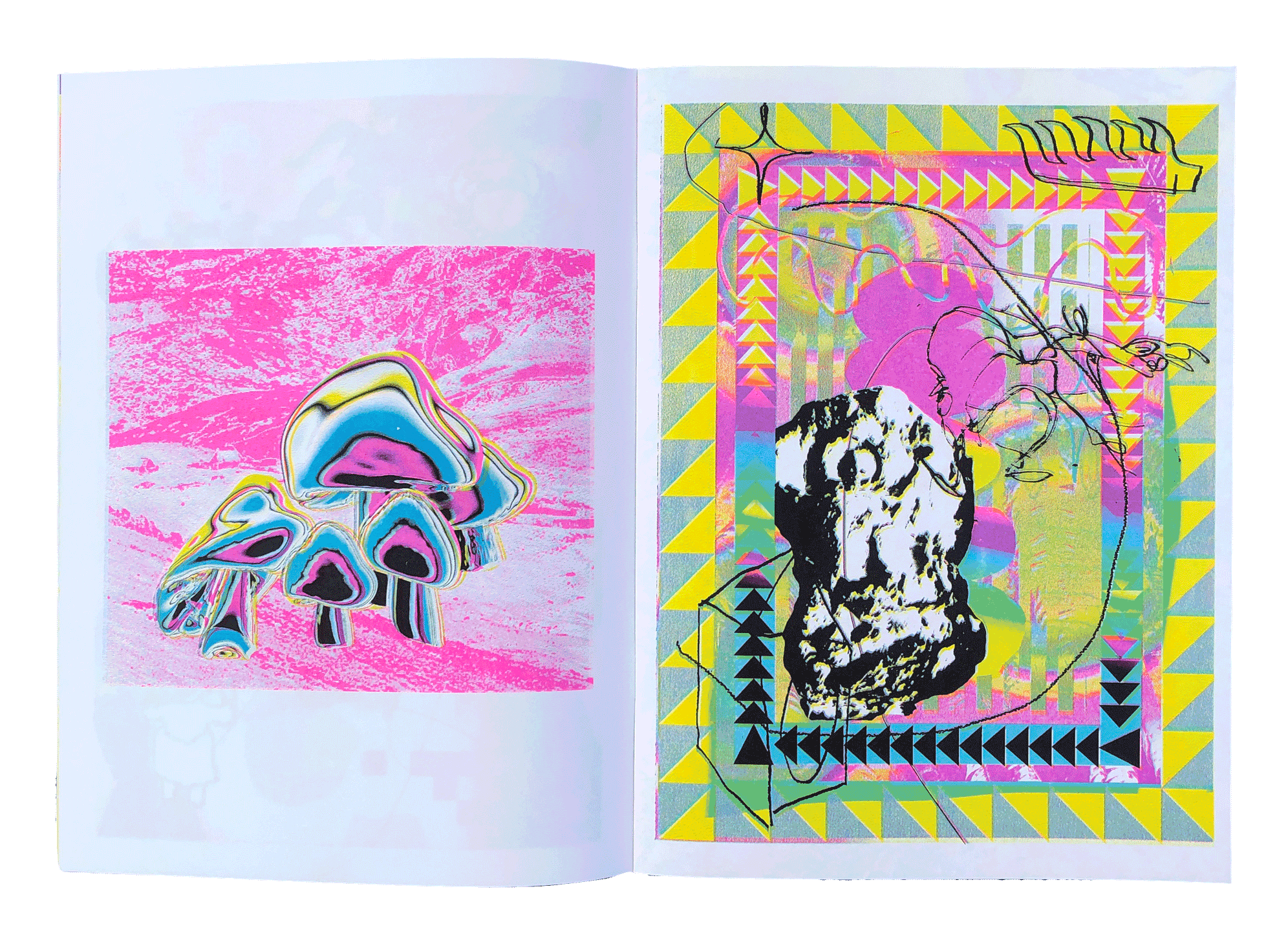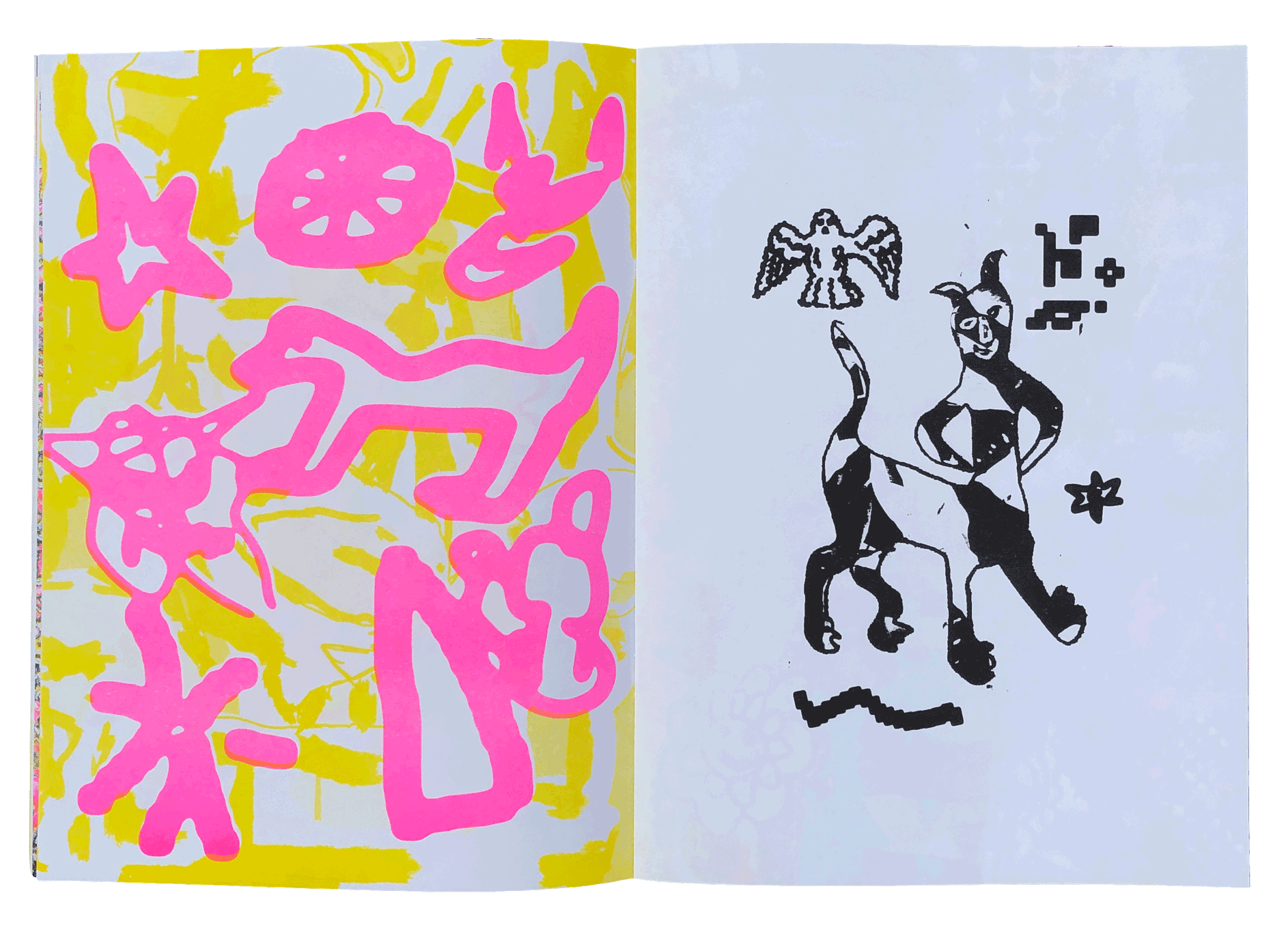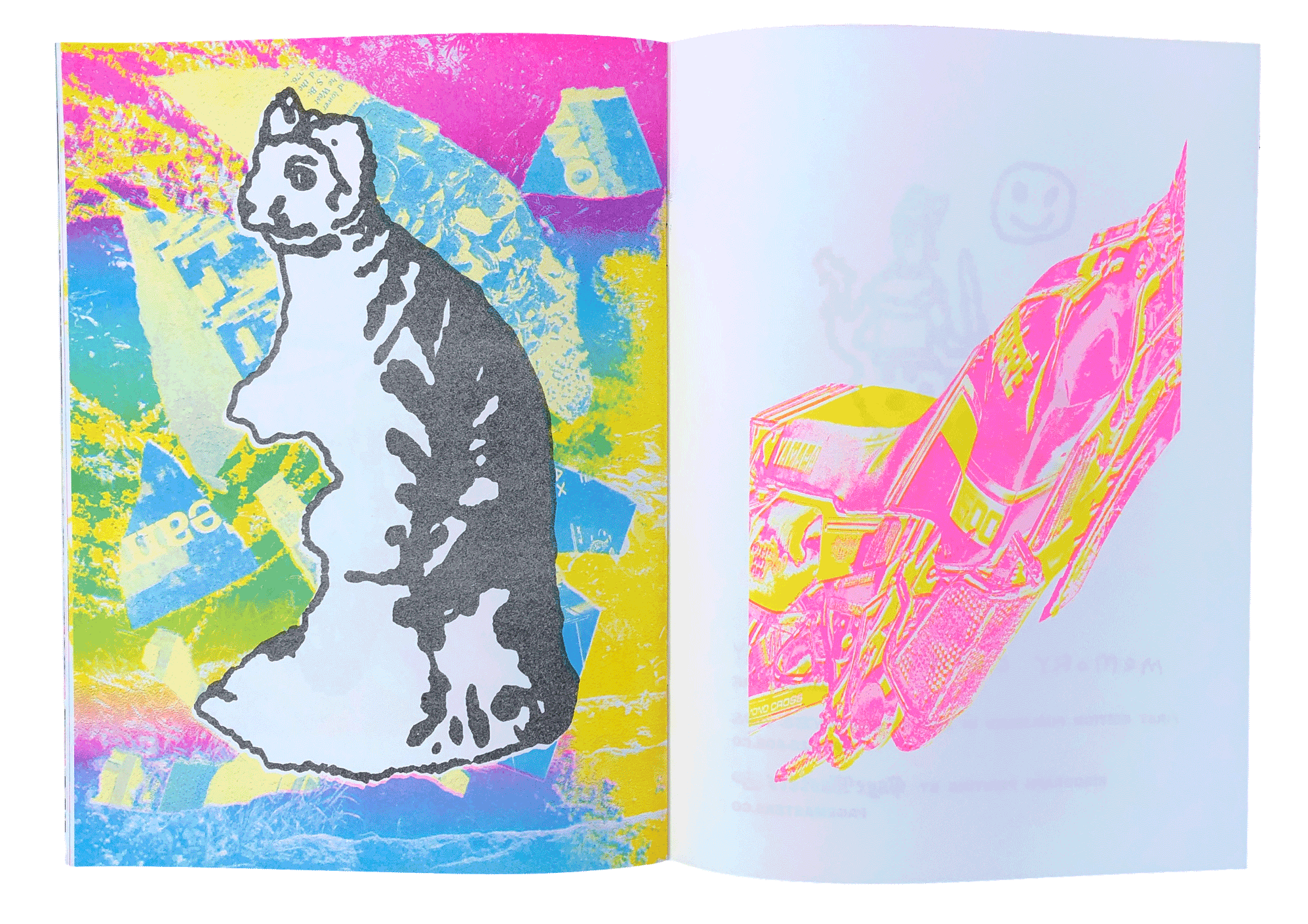 ---
TITLE
Car Park Shopper


ARTIST
Luke Overin
PUBLISHER
Bronze Age
Car Park Shopper is modern Britain in all its glory as seen through the eyes of south east London-based artist Luke Overin. A compilation of graphics stolen from the back of lorries, glimpses through shop windows and grainy images of corner shop CCTV screens, no book better captures the unintentionally humorous world of decaying high-streets and boot-fair culture.
112 pages
11.5 x 18 cm
Spot colour risograph & full colour digital offset
Perfect bound
TAGS
Risograph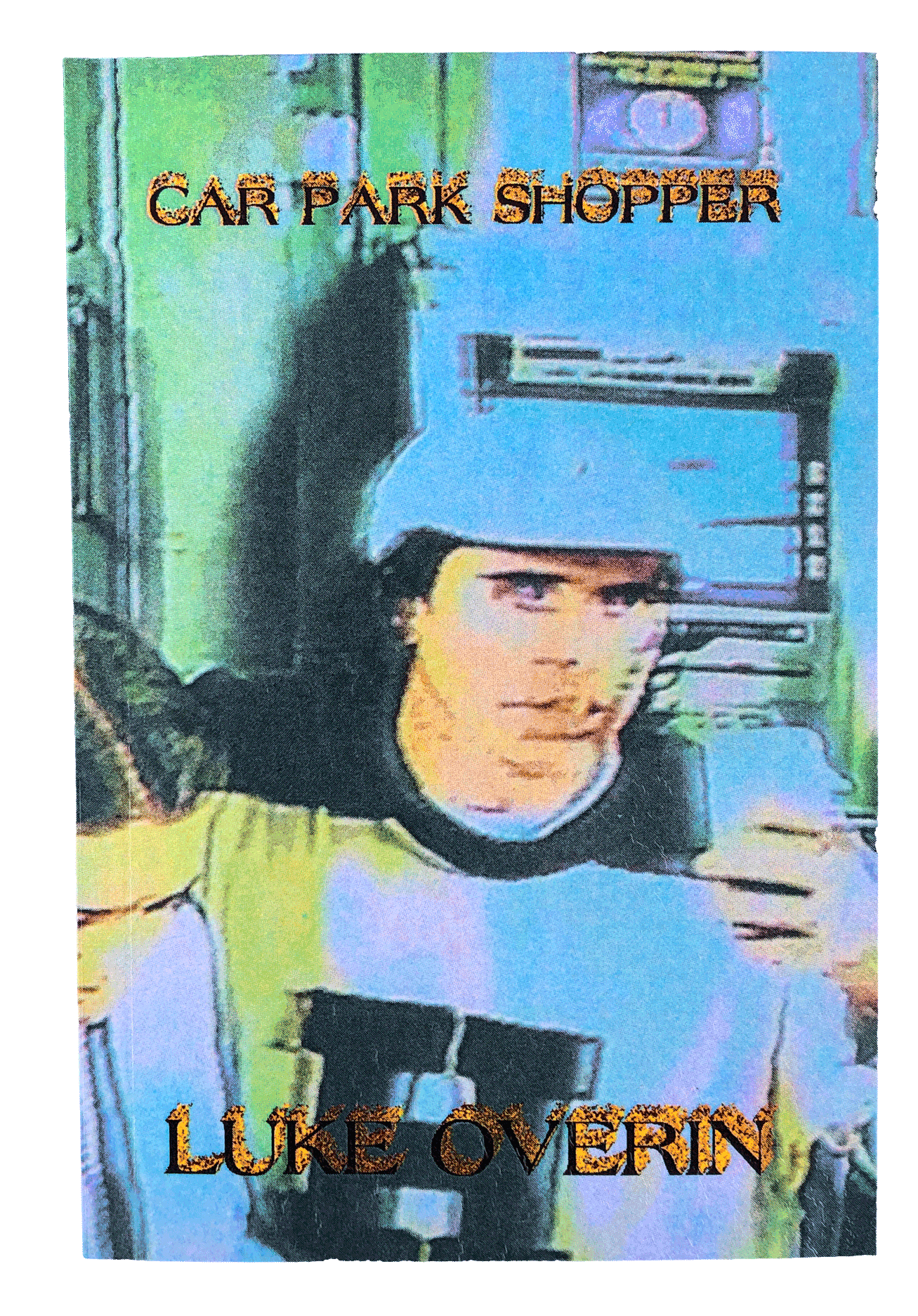 ---
TITLE
Relatives


ARTIST
Antoine Orand
PUBLISHER
Bronze Age
An adventure through the space-time continuum, Antoine Orand's Relatives is, much like its subject matter, a narrative progression that has no real beginning or ending. The mix of primary palette, heavy black outline and postmodern motifs pull at the very fabric of the comic book panel format.
24 pages
20 x 25 cm
Four colour risograph
Saddle stitch
TAGS
Risograph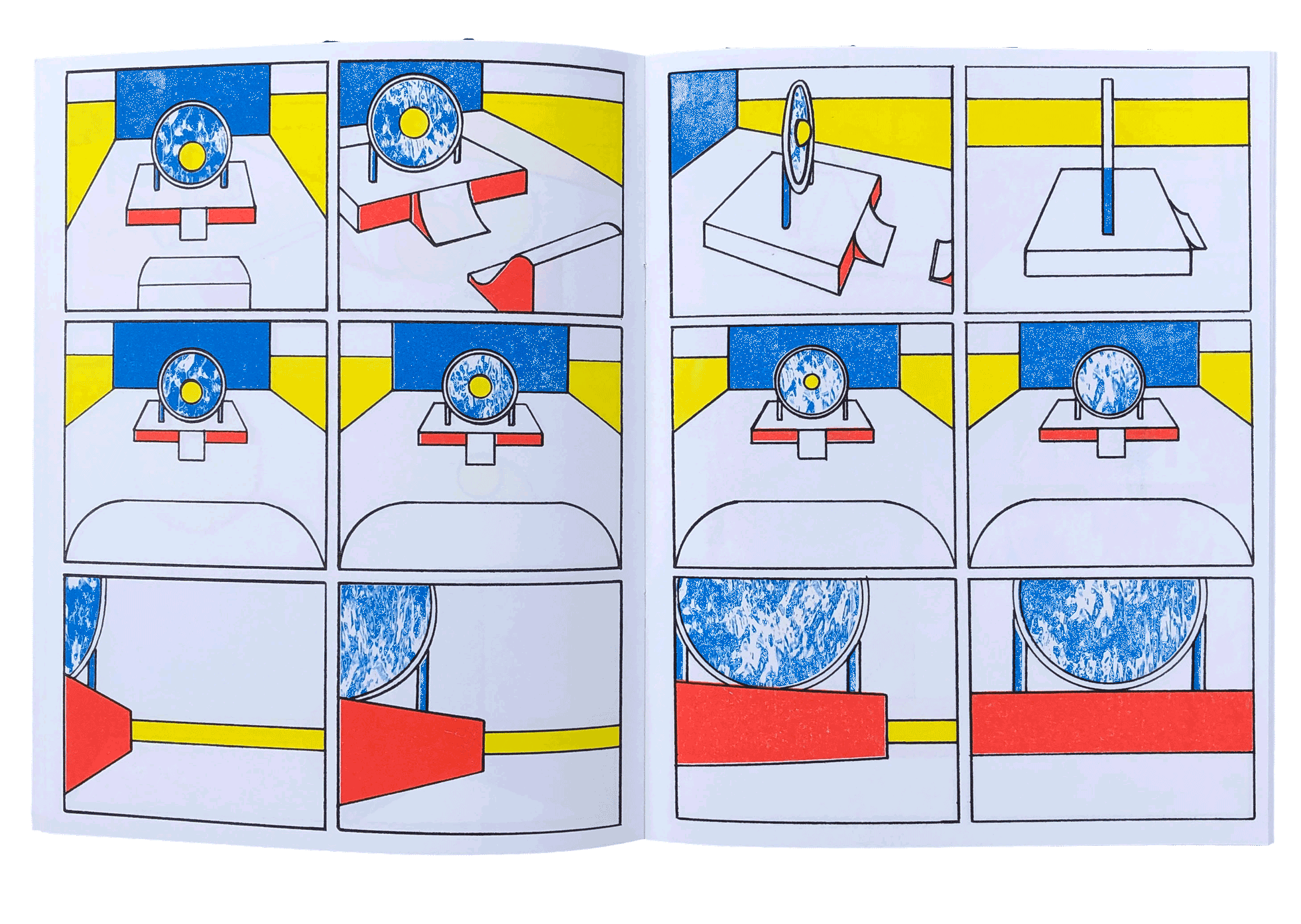 ---
TITLE
Terminal City

ARTIST
Daniel Shepard
PUBLISHER
Caboose (Tan&Loose)
12 pages full of all the beautiful scenes and happy moments you will encounter in an average day in NYC, aka 'Terminal City'
7 Color Riso
Edition of 200
22 pages, 28 × 21.5 cm
TAGS
Risograph
---
---
---
TITLE
Ignored Colors Vol. 2

ARTIST
Ignored Prayers
PUBLISHER
Coloured Publishing
A collaboration between Ignored Prayers and Devin Troy Strothers and Yuri Ogita of Coloured Publishing. Designed back in 2019, this book was previously only made available at the Coloured Publishing booth inside the Acid Free Book Fair.
The remaining copies have now been made available
@ignoredprayers
and 100% of the proceeds will be donated to the Minnesota Freedom Fund.
TAGS
BIPOC, Digital, Fundraising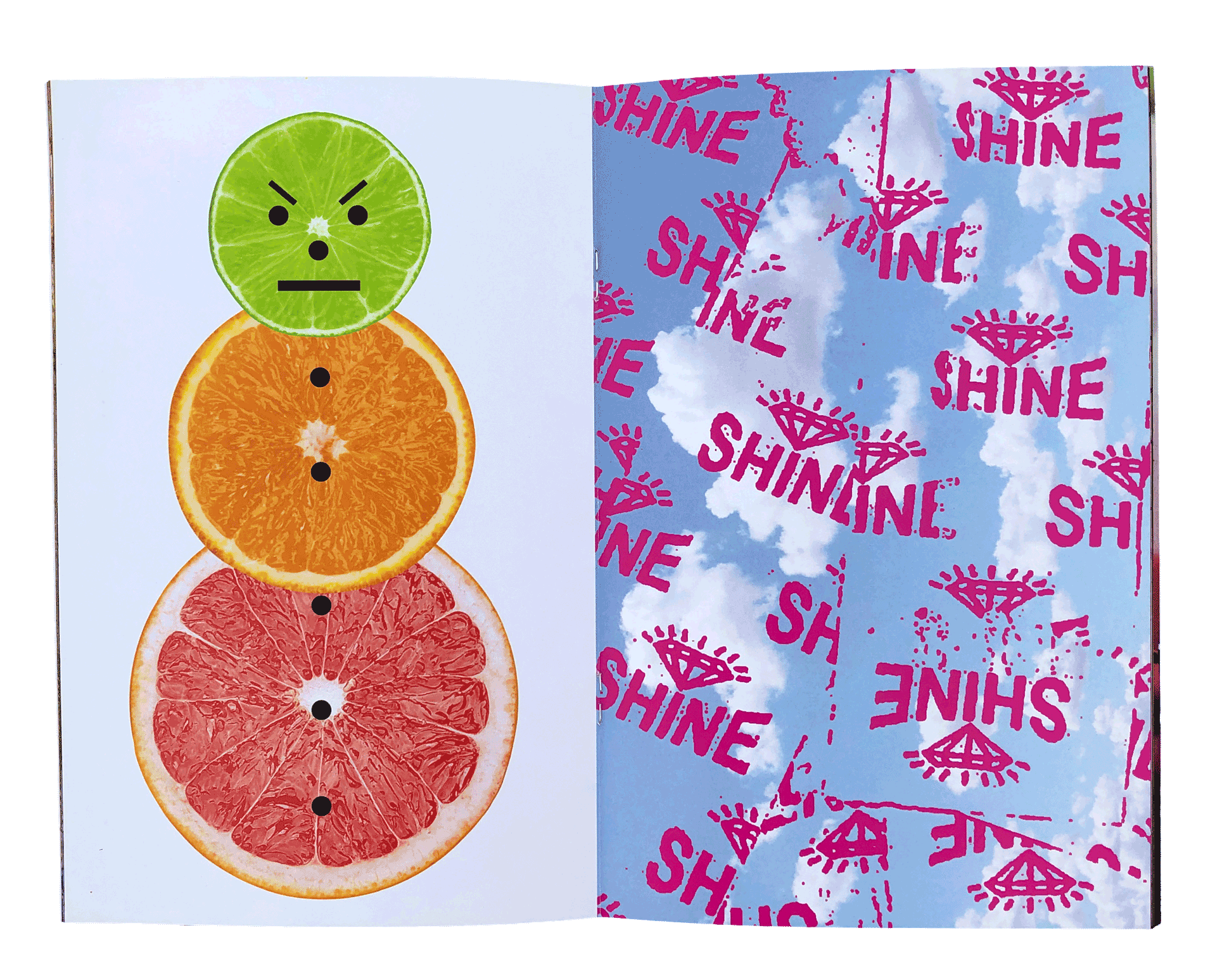 ---
TITLE
Video Paintings

ARTIST
M. Jenson
PUBLISHER
Colpa Press
The paintings in this book by M. Jensen were produced in Mario Paint on SNES, captured to VHS and then digitized.
Edition of 75.
11 x 6.5 in. 50pg.
Digital press on construction paper
Comb Binding
TAGS
Digital
---
TITLE
UK Rave Flyers 1991-1996

PUBLISHER
Colpa Press
A collection of U.K. Rave Flyers from 1991 to 1996 published by Colpa Press.
Courtesy of Stefania Fiorendi and Junior Tomlin.
5.5 x 8.5 inches
88 pages
Digital Press
TAGS
Digital,
Posters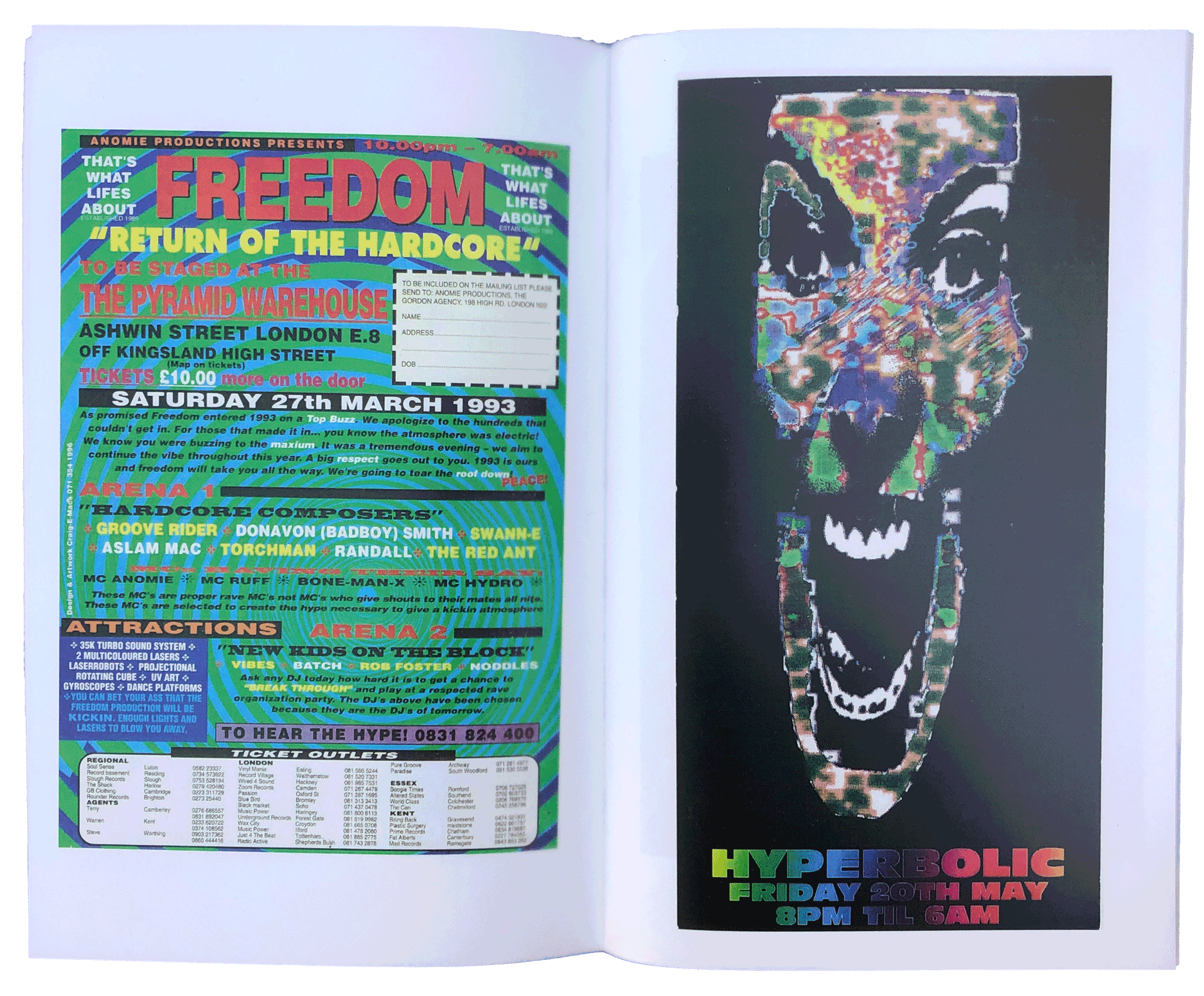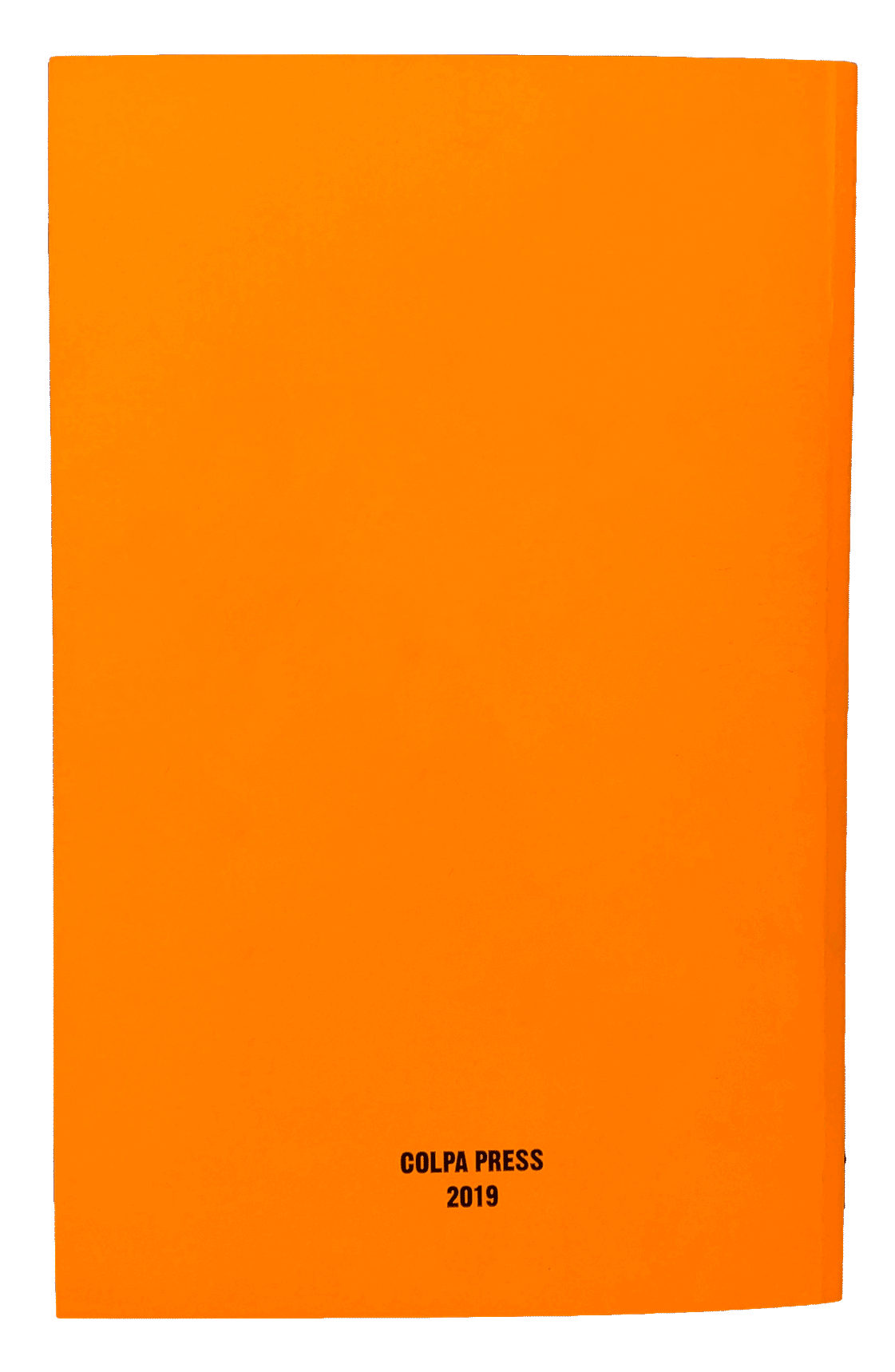 ---
TITLE
Shop N Save


ARTIST
Julian Glander & Jr Phillips
PUBLISHER
Dale Zine
A wide-open interpretation of a receipt found in the parking lot of a grocery store in Pittsburgh, PA on February 5, 2015. Patriotic Lighter. 2 bottles of Faygo. Chipped ham. What does it all mean?
---
TITLE
Content Aware 1


ARTIST
Steve Saiz
PUBLISHER
Dale Zine
Steve Saiz uses the content aware fill function of
photoshop
to abstract imagery of all sorts into new and barely recognizeable compositions and patterns which the viewer can take in and attempt to decipher.
30pp. Full color. Saddle stitched.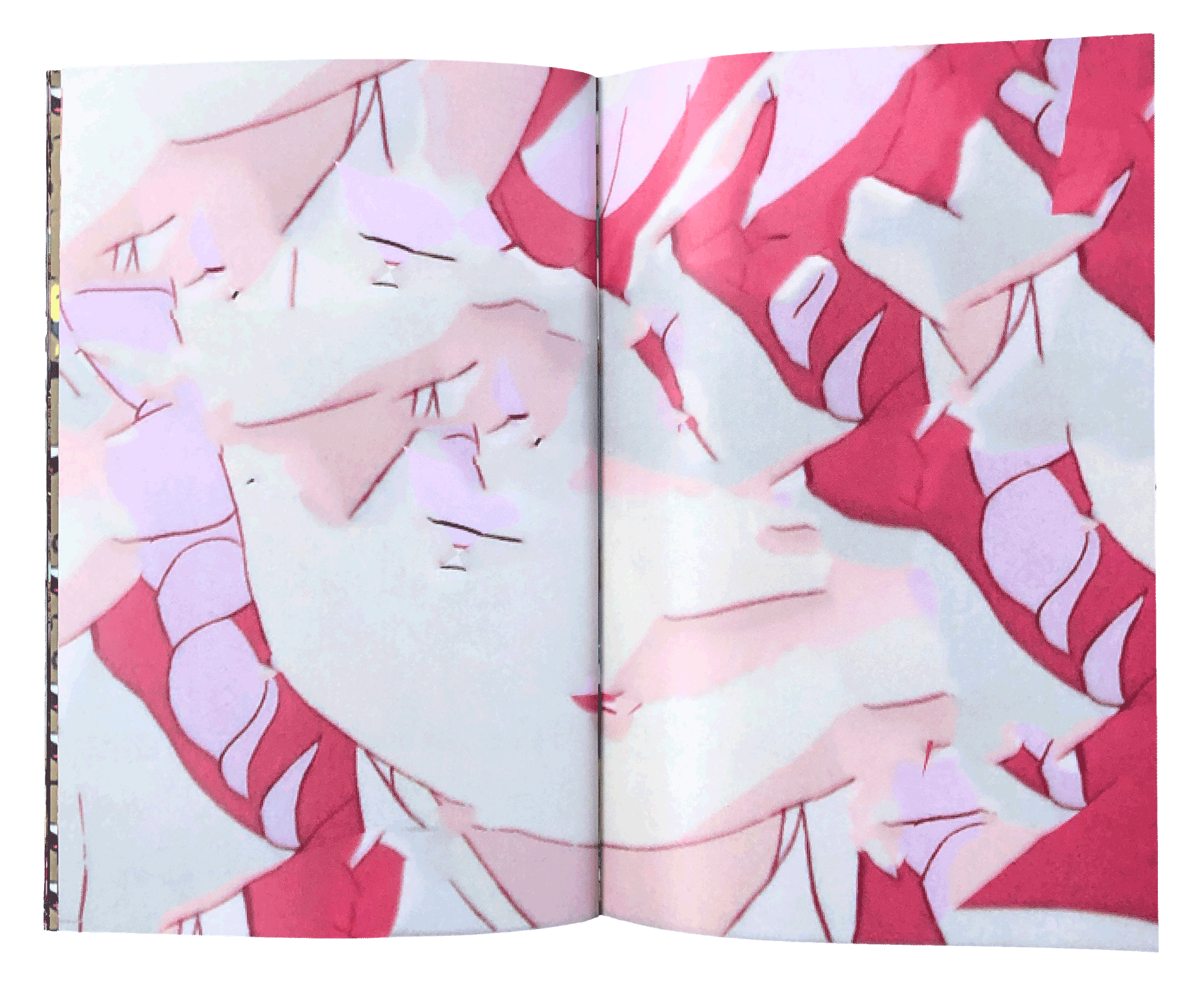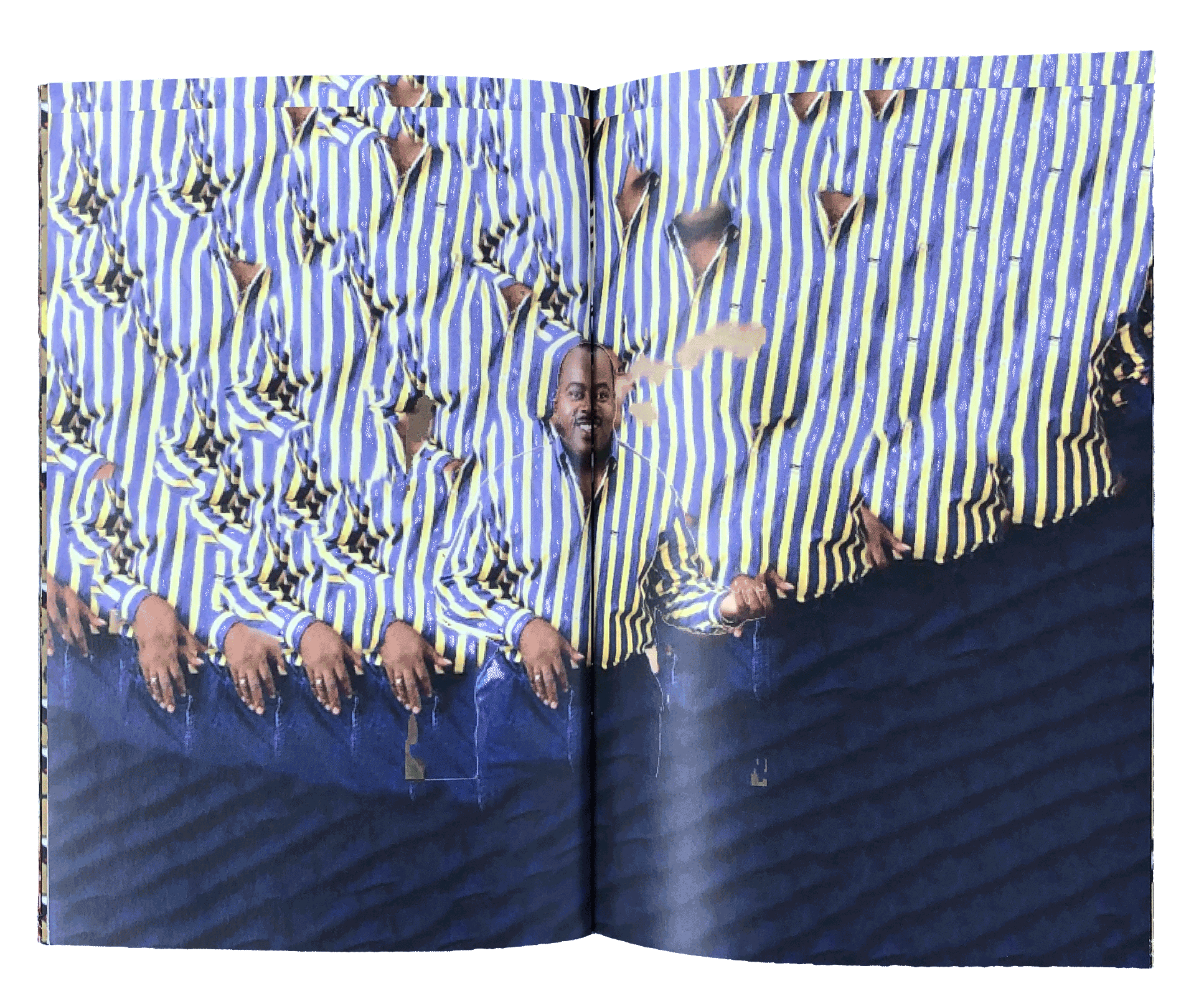 ---
TITLE
These Posters Are Fireworks

ARTIST
Various
PUBLISHER
Draw Down Books
Exhibition catalog for poster show curated by Draw Down Books at Project No. 8. Both new and known posters from an outstanding selection of international designers, many of whom work and live in the Big Apple, were exhibited in a celebration of graphic design and contemporary poster art. The exhibition included posters produced by recent graduates of RISD and Yale alongside posters by more established designers.
28p, 1-color offset, 5.5 × 8.5 inches
TAGS
1c,
Posters
---
TITLE

Record Logo Archive Vol. 1

ARTIST

Luca Lozano
PUBLISHER
Klasse Wrecks
Over 300 record label logos, collected and compiled by Luca Lozano. Focusing on the innocent and naive graphic design of certain smaller, independent and sometimes long forgotten record labels.
10x14cm, 60pp. Risograph printed on 70 g/m² EOS bible print paper with black glue binding.
TAGS
Risograph
,
Logos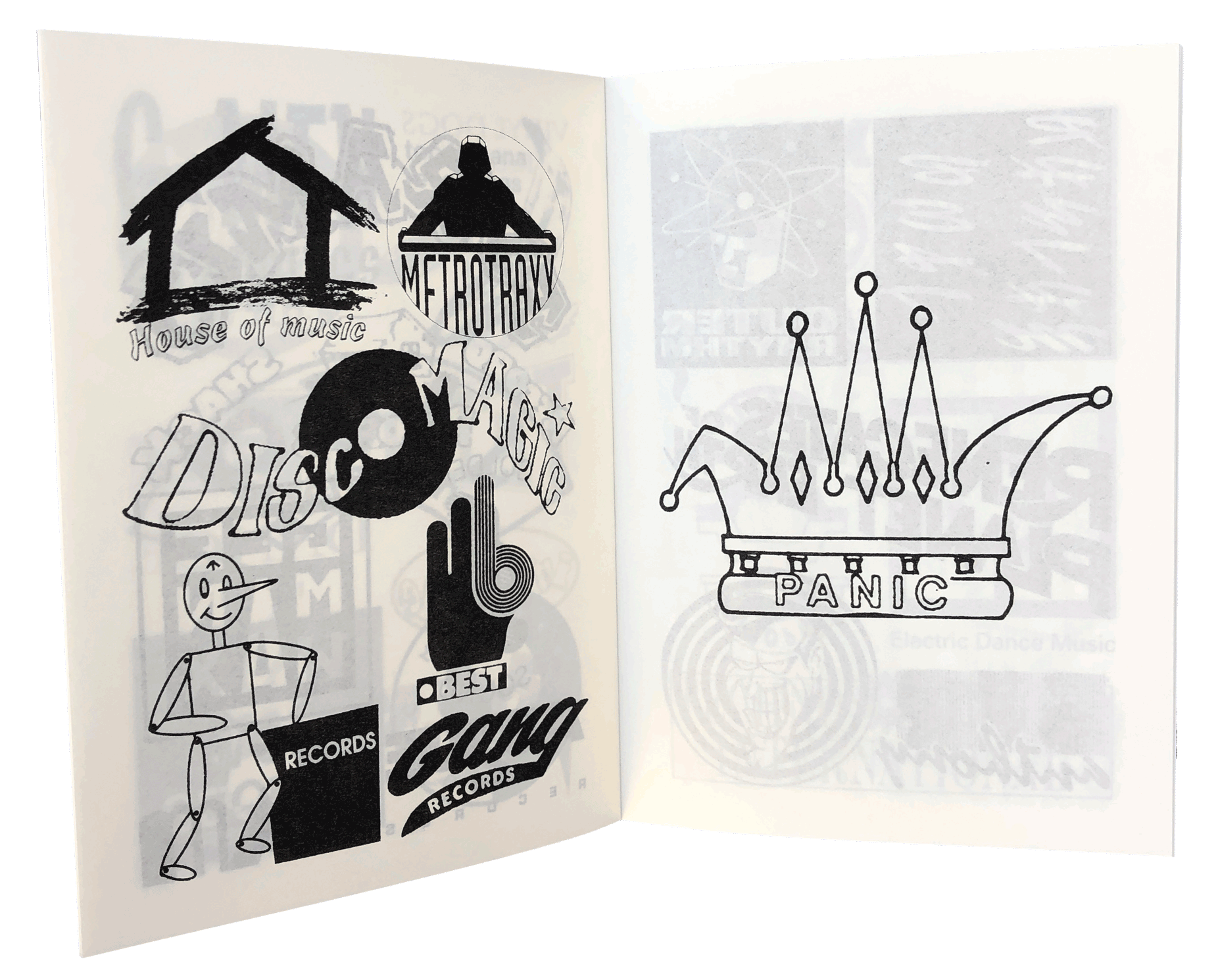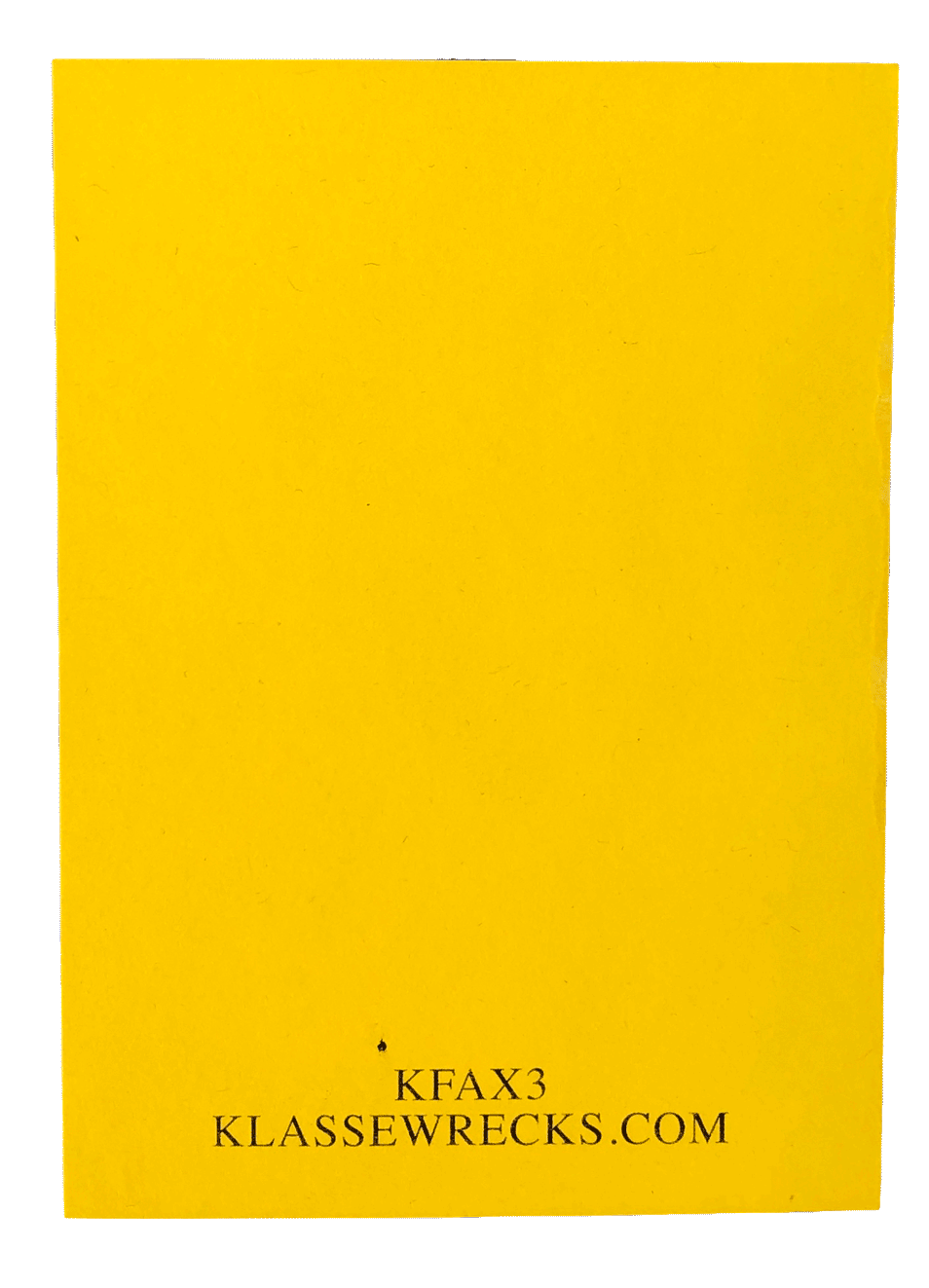 ---
TITLE

Ontology


ARTIST

HOPE
PUBLISHER
Mega Press
This risograph edition features the mysterious Athens, Greece based artist HOPE's recent ceramic works contrasted documentation of a collaborative performance with dancer Christos Tzovaras.
Edition of 200
22 pages, 28 × 21.5 cm
TAGS
Risograph
---
TITLE
Interdimension

ARTIST
Various

PUBLISHER
Popper

56 pages of work from Gfeller + Hellsgård, Vanessa Dziuba, Laimonas Zakas, Dunja Jankovic, Fanny Pápay, Tommi Musturi, Eric Shaw, Malarky, and David Méndez Alonso.
Edited by Andrejs Lavrinovičs

15x21 cm
4c cover / spot color interior
perfect bound


TAGS
Compilation

---
TITLE

X-Tra Dolls


ARTIST

Philippa Schmitt
PUBLISHER
TXTBooks
A series of women and personalities each constructed using rudimentary forms on a computer and pasted into a scrapbook-collaged background, which is then digitally altered.
In a manner reminiscent of MTV's "NEXT", the back cover reveals each woman's personality in chronological order with a name, an occupation, and a one line blurb about them.
"Yasmina Fendi/DJ/Best Rave Organizer"
24 interior pages.
4-Color CMYK Risograph interior
2-Color Seafoam and Metallic Gold Cover
Staple bound.
6x9 in.
Edition of 200
TAGS
Risograph
---
TITLE

Ode


ARTIST

Somnath Bhatt
PUBLISHER
TXTBooks
ODE is Somnath's second book of drawings from TXTbooks and is in some ways a sequel to his first, Mohenjodaro. Done in a meticulous pixel style, the book asserts:
"I Have Yet To Bloom
A Thousand Times More"
40 p. 5x10 in.
Risograph. Olive twine binding.
TAGS
Risograph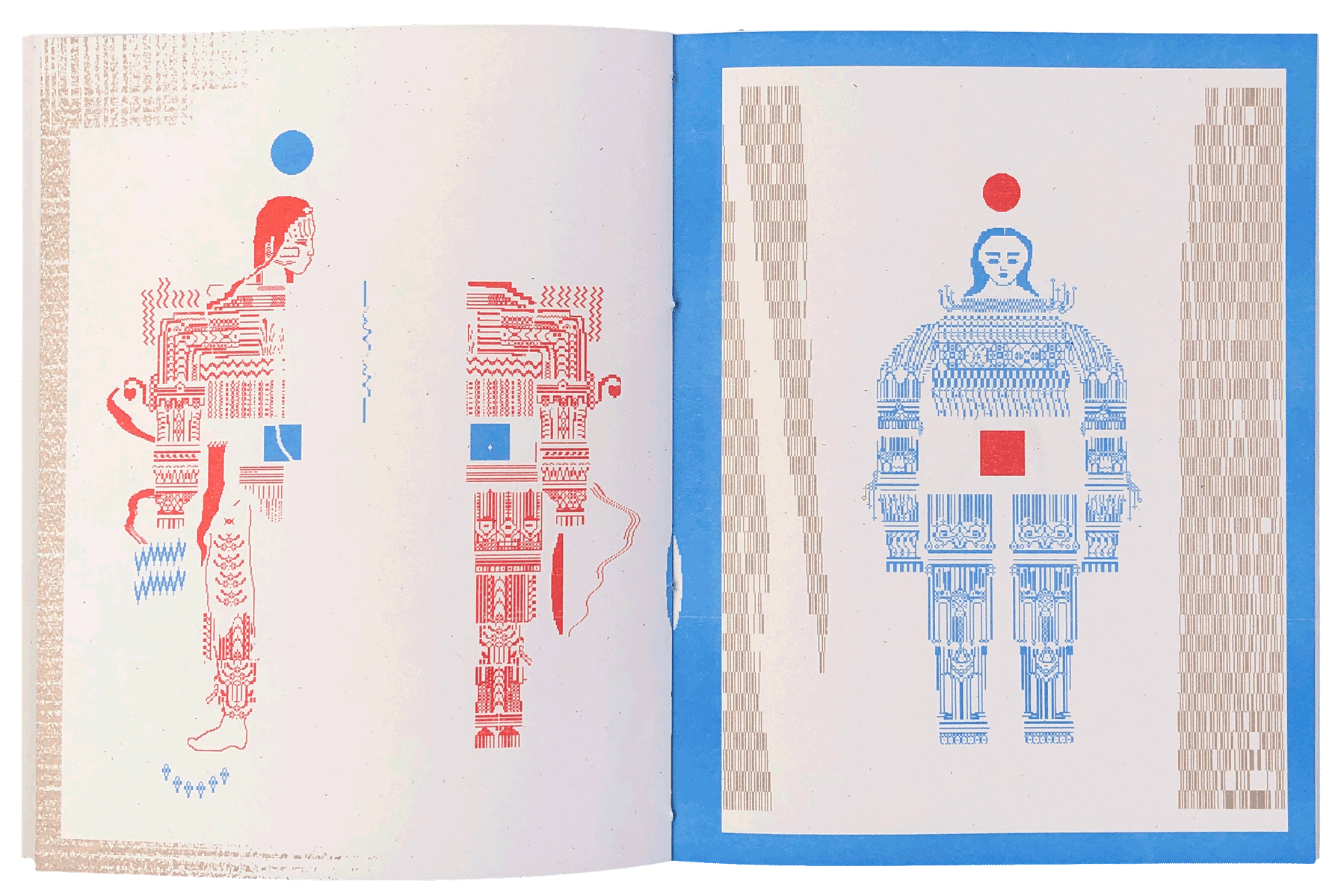 ---
TITLE

Memorandum Nefilim


ARTIST

Anibal Bley
PUBLISHER
TXTBooks
This beautiful exploration of image, pattern, layout and abstraction is the second publication from Anibal Bley, an animator, musician, and artist living and working in Santiago, Chile.
28 pages
3-color Risograph
Staple bound
7x9 in
Edition of 200
TAGS
Risograph