---
TITLE

X-Tra Dolls


ARTIST

Philippa Schmitt
PUBLISHER
TXTBooks
A series of women and personalities each constructed using rudimentary forms on a computer and pasted into a scrapbook-collaged background, which is then digitally altered.
In a manner reminiscent of MTV's "NEXT", the back cover reveals each woman's personality in chronological order with a name, an occupation, and a one line blurb about them.
"Yasmina Fendi/DJ/Best Rave Organizer"
24 interior pages.
4-Color CMYK Risograph interior
2-Color Seafoam and Metallic Gold Cover
Staple bound.
6x9 in.
Edition of 200
TAGS
Risograph
---
TITLE

Ode


ARTIST

Somnath Bhatt
PUBLISHER
TXTBooks
ODE is Somnath's second book of drawings from TXTbooks and is in some ways a sequel to his first, Mohenjodaro. Done in a meticulous pixel style, the book asserts:
"I Have Yet To Bloom
A Thousand Times More"
40 p. 5x10 in.
Risograph. Olive twine binding.
TAGS
Risograph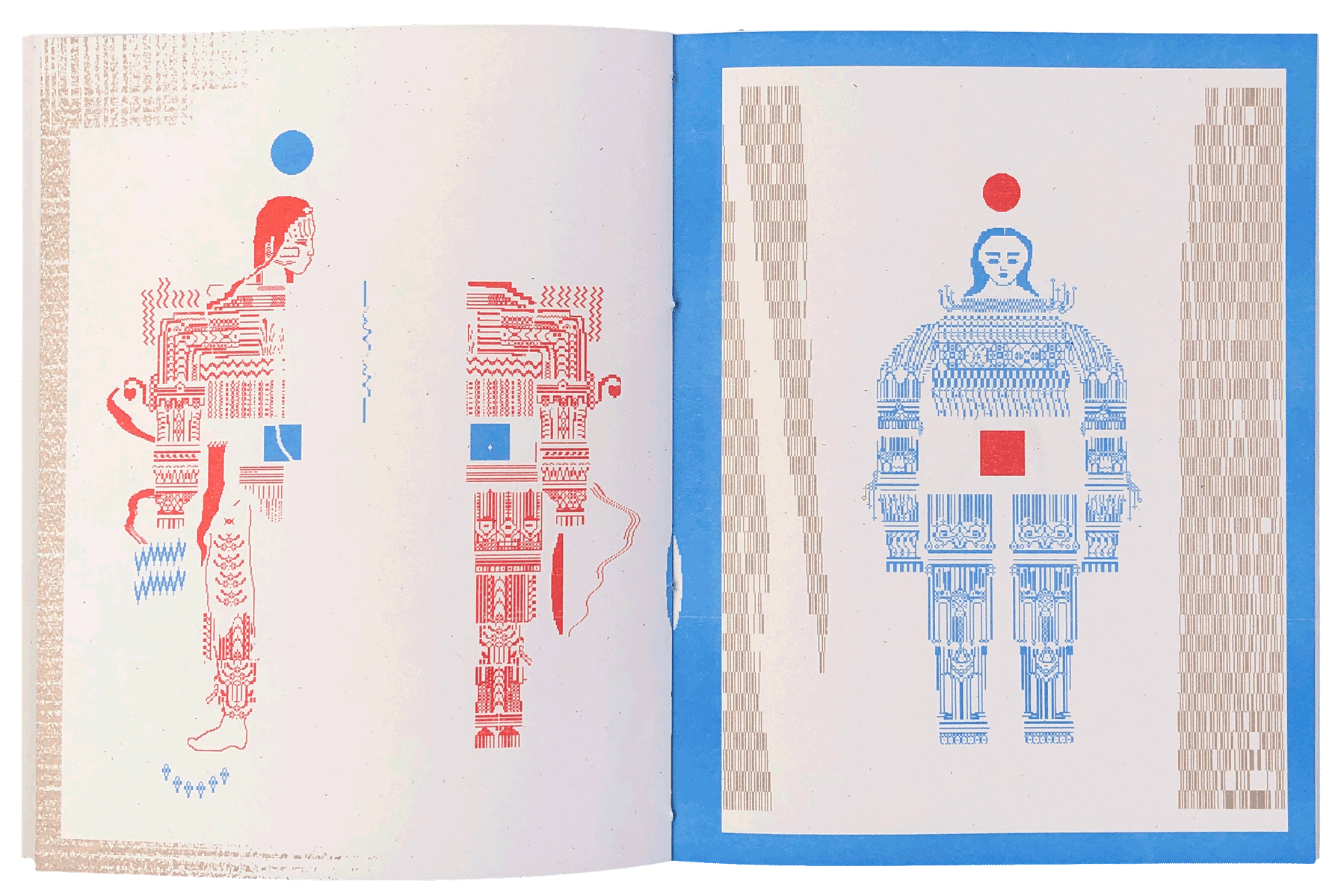 ---
TITLE

Memorandum Nefilim


ARTIST

Anibal Bley
PUBLISHER
TXTBooks
This beautiful exploration of image, pattern, layout and abstraction is the second publication from Anibal Bley, an animator, musician, and artist living and working in Santiago, Chile.
28 pages
3-color Risograph
Staple bound
7x9 in
Edition of 200
TAGS
Risograph